We have a great selection of fresh cut trees. Sizes range from table tops to 15 feet tall. We also specialize in flocked trees as well as wreaths, swags and tree stands.
NOBLE FIR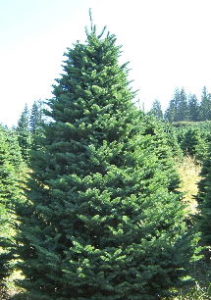 Noble Fir is the most elegant tree we grow. With its sturdy branches and beautiful blue-green color, the Noble is gaining market share every year. Tests show the Noble to be the top species for holding its needles after being cut.
FRASER FIR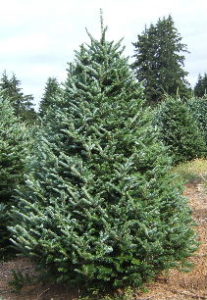 Fraser Fir has been a favorite in the Southeast for many years. Known for its strong branches and excellent needle retention, the slight openness makes the Fraser easy to decorate.
DOUGLAS FIR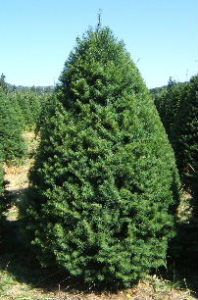 Douglas fir is an economical favorite, known for its fullness, soft needles and sweet fragrance. We shear ours with knives to bring out the beauty of each tree.
GRAND FIR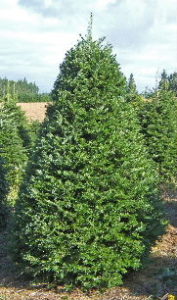 Grand Fir will fill your home with a wonderful Christmas fragrance. The beauty of its dark green needles are enhanced by an eye-catching, silvery underside.
NORDMANN FIR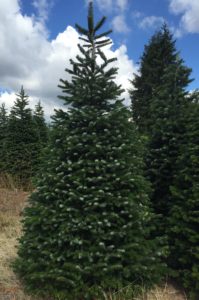 Nordmann Fir Christmas trees possess a unique appearance from other Christmas tree species. With their thick, symmetrically arranged branches, Nordmann Fir are perfect for displaying heavy or large ornaments such as glass and heirloom pieces. The Nordmann Fir's dark green needles are short and smooth, and are covered in a waxy cuticle which prevents water loss.