Olmsted Tree Farms offers competitive pricing on our Wholesale Christmas trees and we deliver to all areas of Western Washington.
We offer weekly and bi-weekly delivery to ensure fresh, quality trees to your lots. We operate several different-sized trucks to accomm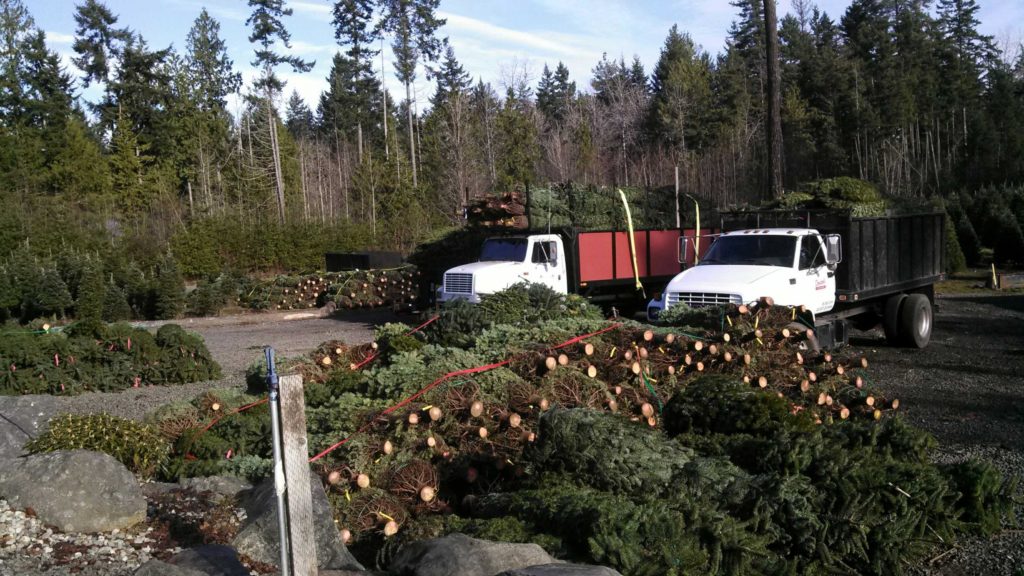 odate your needs and locations.
We offer the following trees for Wholesale ordering:
Noble Fir
Grand Fir
Douglas Fir
Nordmann Fir
Table Tops
Tall Trees
Wreaths in Varying Shapes and Sizes
To place an order:
Call: (360) 340-3246
E-mail: [email protected]
After the order is placed, we will work with you on cutting and shipping dates. All trees are cut, bailed and can be picked up or delivered to you. We deliver throughout the season. Please contact us for tree and delivery prices.