Why share Christmas with the Olmsteds?
The Olmsted family has been providing quality Christmas trees to the local community for 55 years! In 1968, Paul and Vivian Olmsted started the business together when they were 18 years old, and by 1969 they were selling Christmas trees door-to-door in Eldorado Hills, Bremerton when Vivian was 9 months pregnant with their eldest child, Sean. In the next 10 years, they would have two more sons, Matt and Josh who, along with Sean, would become involved in the harvest and selling of trees from almost the time they could walk. 
Today, Olmsted Tree Farms remains in the family and is owned and operated by Josh and his wife, Kassie. With more than 5 decades of experience, the Olmsted family knows that first-class customer service combined with quality, fresh trees is what keeps happy customers returning year after year.
We ensure a clean, safe environment for you, and we are dedicated to providing you with a most enjoyable holiday experience. You will be greeted by our friendly staff – members of the Olmsted family or close family friends. They will be there every step of the way to help you find the exact tree you are looking for this holiday season.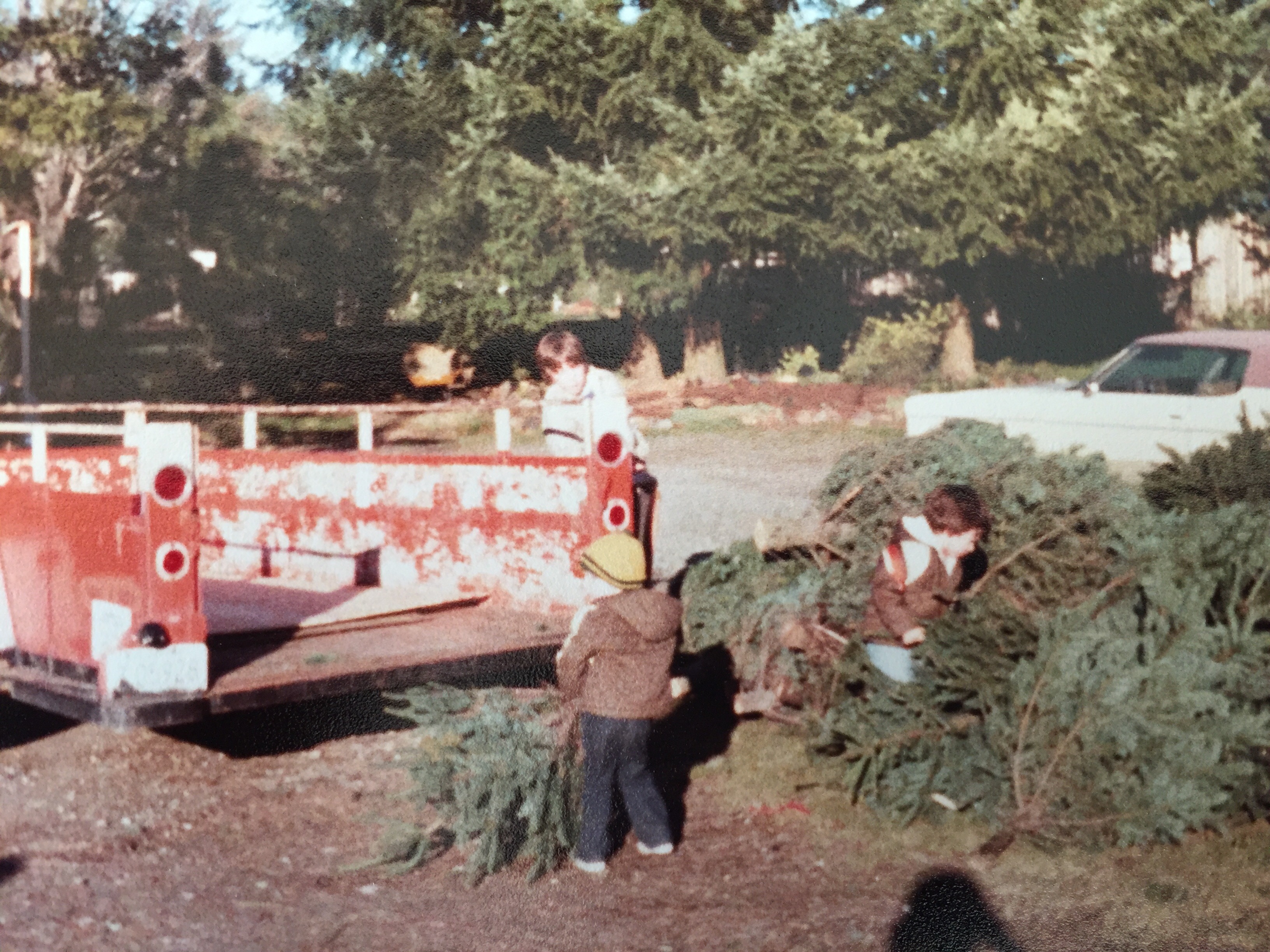 Josh and Matt help move Christmas trees while Sean looks on in the early 1980's on Perry Avenue in Bremerton.